Digital Strategy for Museums Guide (print edition)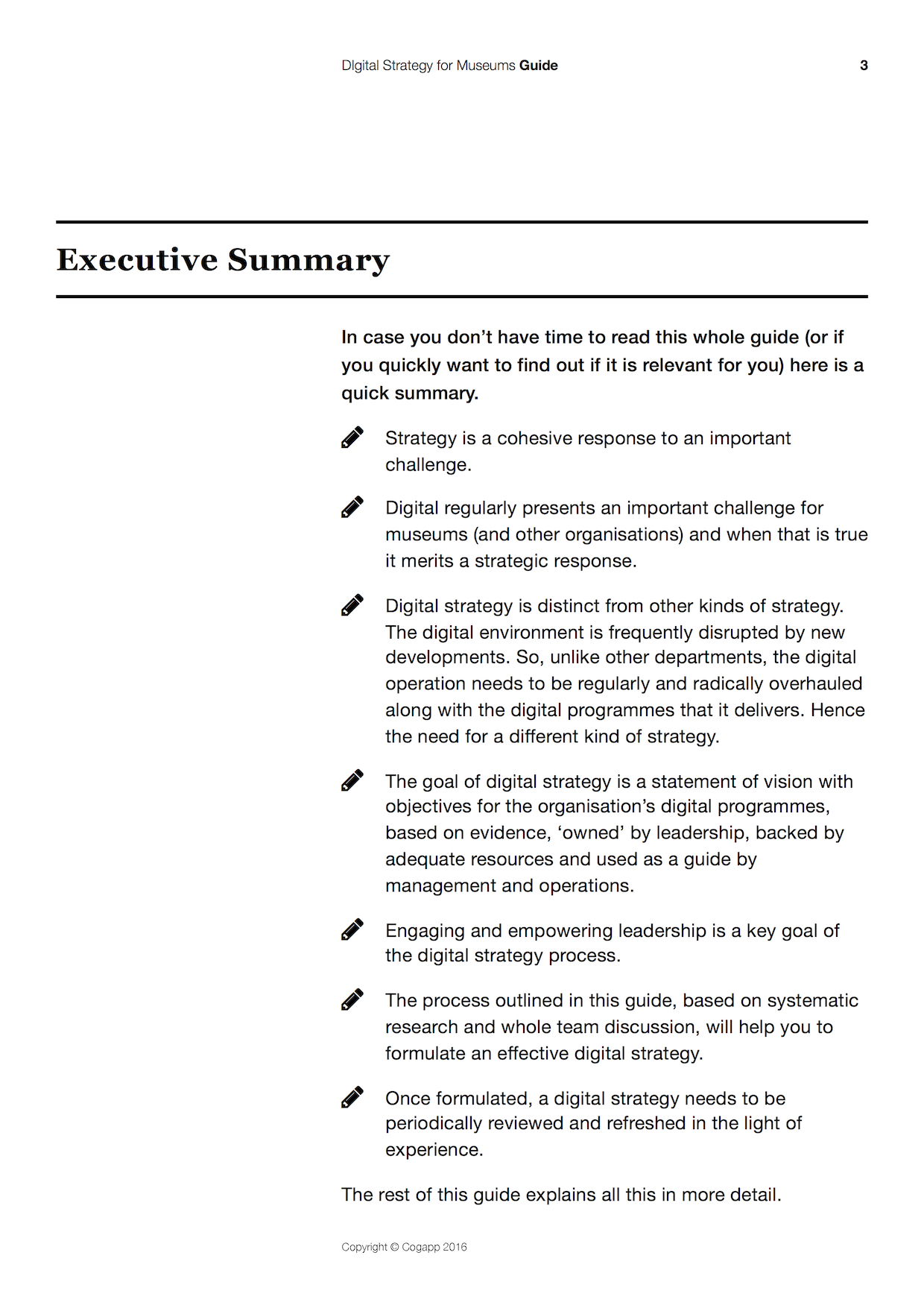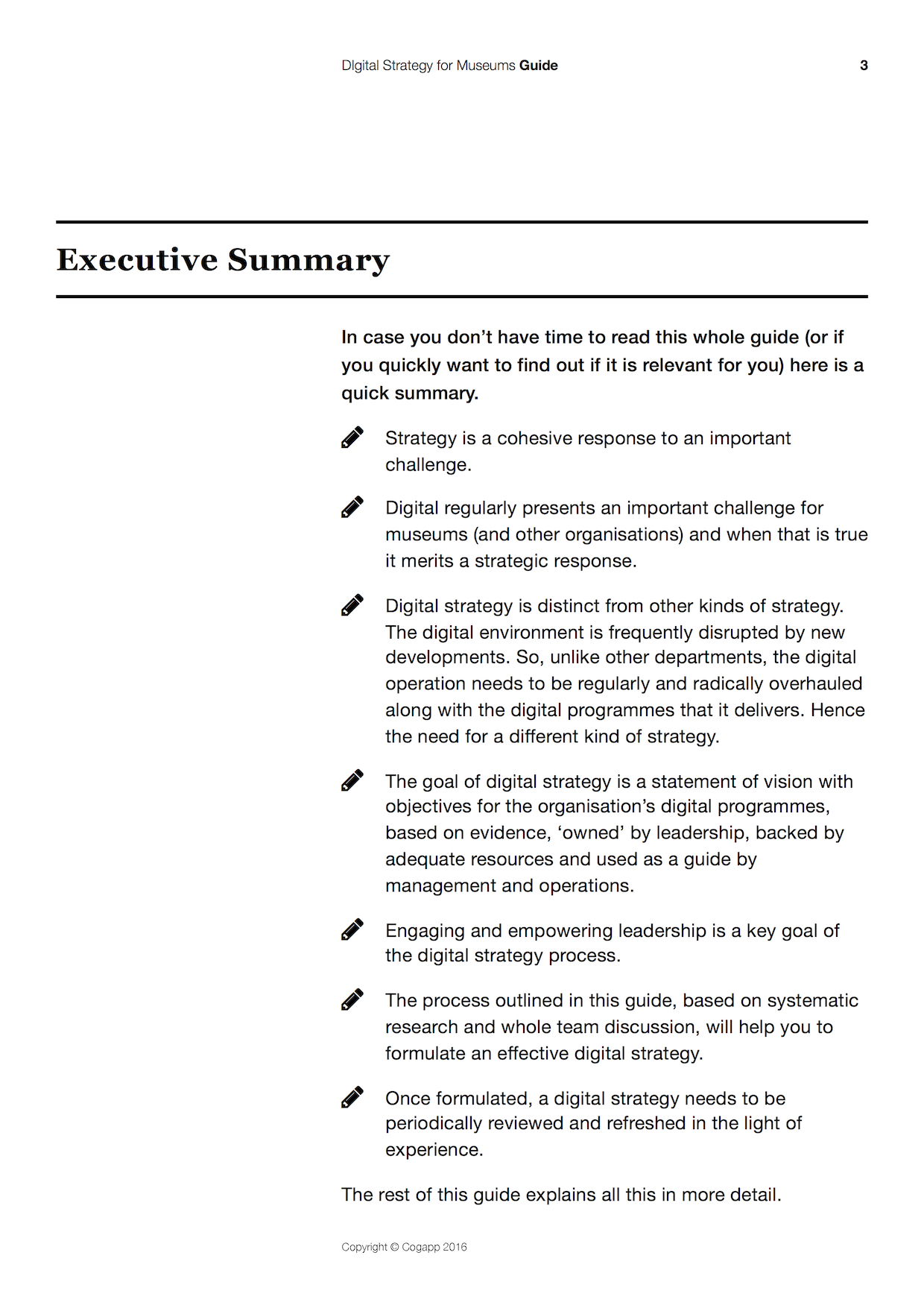 Digital Strategy for Museums Guide (print edition)
What is digital strategy?
Do you need a digital strategy?
What would it take to create a good one?
A practical guide for museums (and other organisations) that want to do more with their digital programmes.
About the Author
Alex Morrison
Founder and Managing Director at Cogapp
Alex regularly consults, advises, writes and speaks on digital strategy. His approach, as set out in this guide, comes from three decades leading strategic digital projects for prominent clients including the National Gallery, the Metropolitan Museum of Art, the Science Museum, Manchester United and MoMA. He also has extensive experience working on the board of two thriving non-profits and involvement with a variety of (more or less successful) online start-ups.
Alex wrote his first computer program, an online game for an IBM mainframe system, on a deck of punched cards. After a spell as a management consultant with Arthur Andersen, he became involved in artificial intelligence. In 1985 this led to a move to Brighton to found a company associated with the University of Sussex's Cognitive Studies programme, Cognitive Applications; now Cogapp.
Alex and his colleagues at the new company started developing projects using hypertext and multimedia. Projects in the cultural sector followed including the development of the 'Computer Information Room' for the National Gallery's Sainsbury Wing. An intense and formative three-year project, which often resembled an extended seminar on museums, new media and art history, this gave birth to the Micro Gallery. Opened in 1991, the Micro Gallery was the first large-scale application of digital media in a museum.
Since 1991, Alex and his colleagues have been applying digital technologies for clients from Seattle to Tokyo via London, Athens and Doha.
Alex is Chair of Wired Sussex, a trustee at Art UK and an advisor to Our Future City. He has a degree in Mathematics and Philosophy from Oxford University.